Article: Rust Off: The Truth About Disinfectants and Nail Tool Corrosion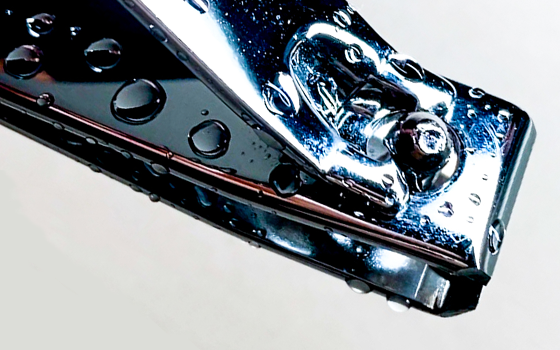 Rust Off: The Truth About Disinfectants and Nail Tool Corrosion
In the glittering realm of nail artistry and beauty, the sparkle of clean, pristine tools is as essential as the polish itself. At Labology 3, we've always believed in setting the highest standards for hygiene that's natural and hypoallergenic. Our water-like disinfectant that meets BPR compliance and is approved in 21 BS EN testing categories is a testament to our unwavering commitment to excellence. However, recent discussions about the impact of disinfectants on metal nail tools have spurred us to test further and validate our compatibility. Because when it comes to hygiene, it's not just enough to claim you're the best - you have to prove it. 
Testing for Excellence
To ensure our all-purpose disinfectant which passes BS EN 13727 (the toughest standard of testing for antibacterial activity on medical instruments) met the quality you expect and deserve, we went above and beyond. An independent laboratory conducted rigorous third-party compatibility tests on various types of nail tools, including those with titanium coatings, premium steel (grade 420), which most luxury uncoated nail tools are made from; and the gold standard of steel (grade 316), widely used in medical, dentistry, and food industries. The testing protocol was meticulous, with tools undergoing a thorough cleaning, disinfection, and drying process that follows our directions for use, five times a day for a period of two weeks. The metals were even scratched up in places to stress-test the risk of corrosion on old and worn nail tools too. 
Our Directions for Use
The results? Not a speck of rust or pitting was found on the joints, handles, blades and even where the metal was intentionally scratched up. The functionality of the tools remained fully in-tact too.  The results reaffirm our commitment to delivering safe, effective, and reliable salon hygiene.
The Battle Against Bad Practice 
While our disinfectant has proven its mettle, it's essential to recognise that bad practices can still lead to rusting. In the world of nail care, where precision reigns supreme, falling short of manufacturer's directions for use can have dire consequences. Here are some key factors that might contribute to rusting with the use of any liquid disinfectant:
1. Incomplete Cleaning:
It's crucial to start disinfection with clean tools. Residual chemical debris can interact with disinfectants, potentially causing damage.
2. Inadequate Rinsing:
If using multiple cleaning products with different actives, thorough rinsing with water between each change of product is vital. Failure to do so can lead to chemical reactions between products used that harm your tools.
3. Neglecting the Contact Period:
Disinfectants need time to work, which is why alcohol wipes are deemed insufficient by esteemed authorities like HABIA & HSE because the active typically evaporates before completion of disinfection. However, failing to rinse liquid disinfectants off after the recommended contact period can be detrimental.
4. Improper Drying:
Tools must be dried promptly after cleaning and disinfection. Leaving them damp or in humid environments can promote rusting.
5. Storage Matters:
Proper storage in sanitised and aerated conditions like a lined draw or tray is essential. Warm, moist environments such as air-tight containers can accelerate corrosion irrespective of your choice of disinfectant.
The Consequences of Bad Hygiene Practice
To highlight the impact of bad practice, we conducted testing with a slight deviation from our protocol. Instead of rinsing off the disinfectant, we merely wiped it off. The results were eye-opening.
Rusting was observed on the titanium-alloy coated tool, where the metal is damaged by the heat-etched process for branding and batch-coding and in the joints. Interestingly, mild rusting which didn't worsen with continued exposure was detected on steel grade 420 only on the area that was severely scratched. The joints, blade and handles showed zero damage and the tool maintained its functionality. And on steel grade 316 no damage was observed at all.
This outcome not only demonstrates the importance of following recommended cleaning and disinfection procedures diligently, but that the quality of metal of your tools is just as important in determining risk of corrosion. 
Want to learn more about the quality differences in metal tools? Read more here. 
featured product
You might like to try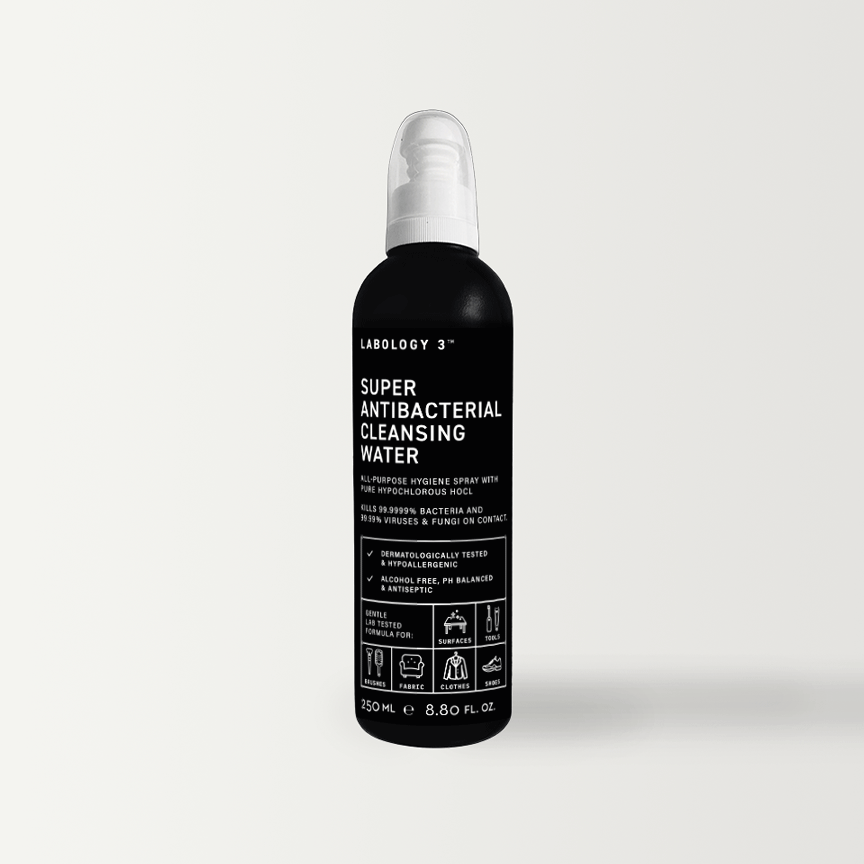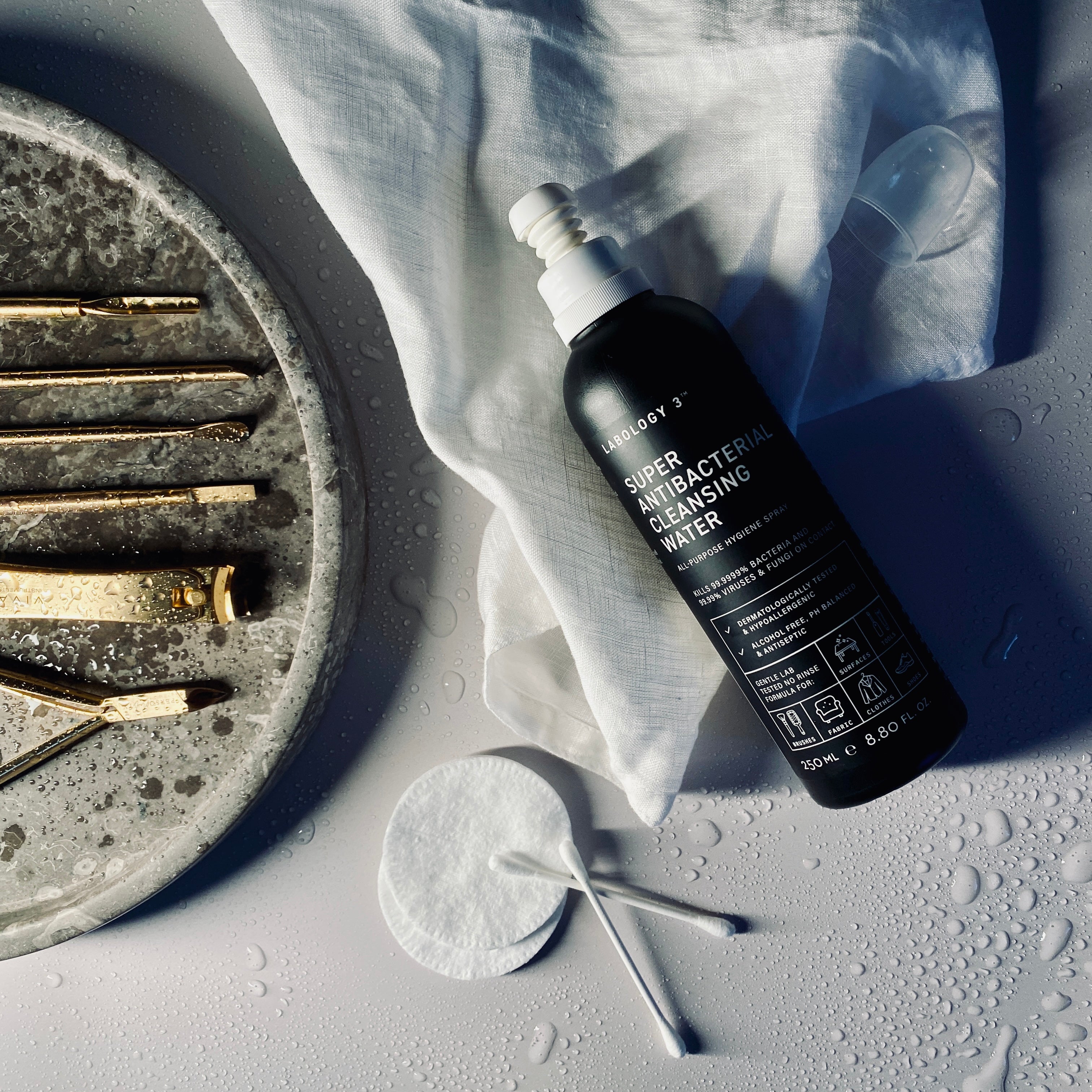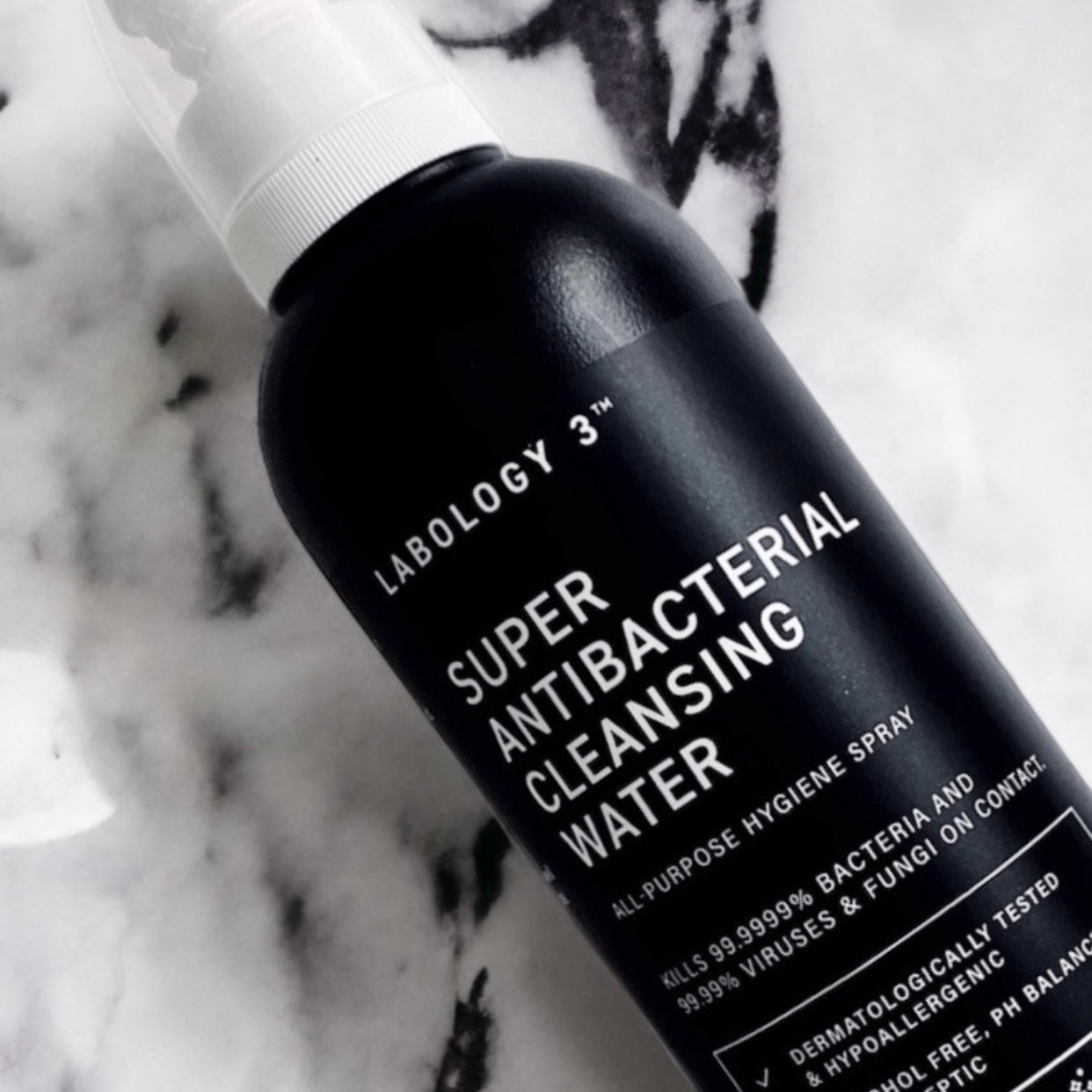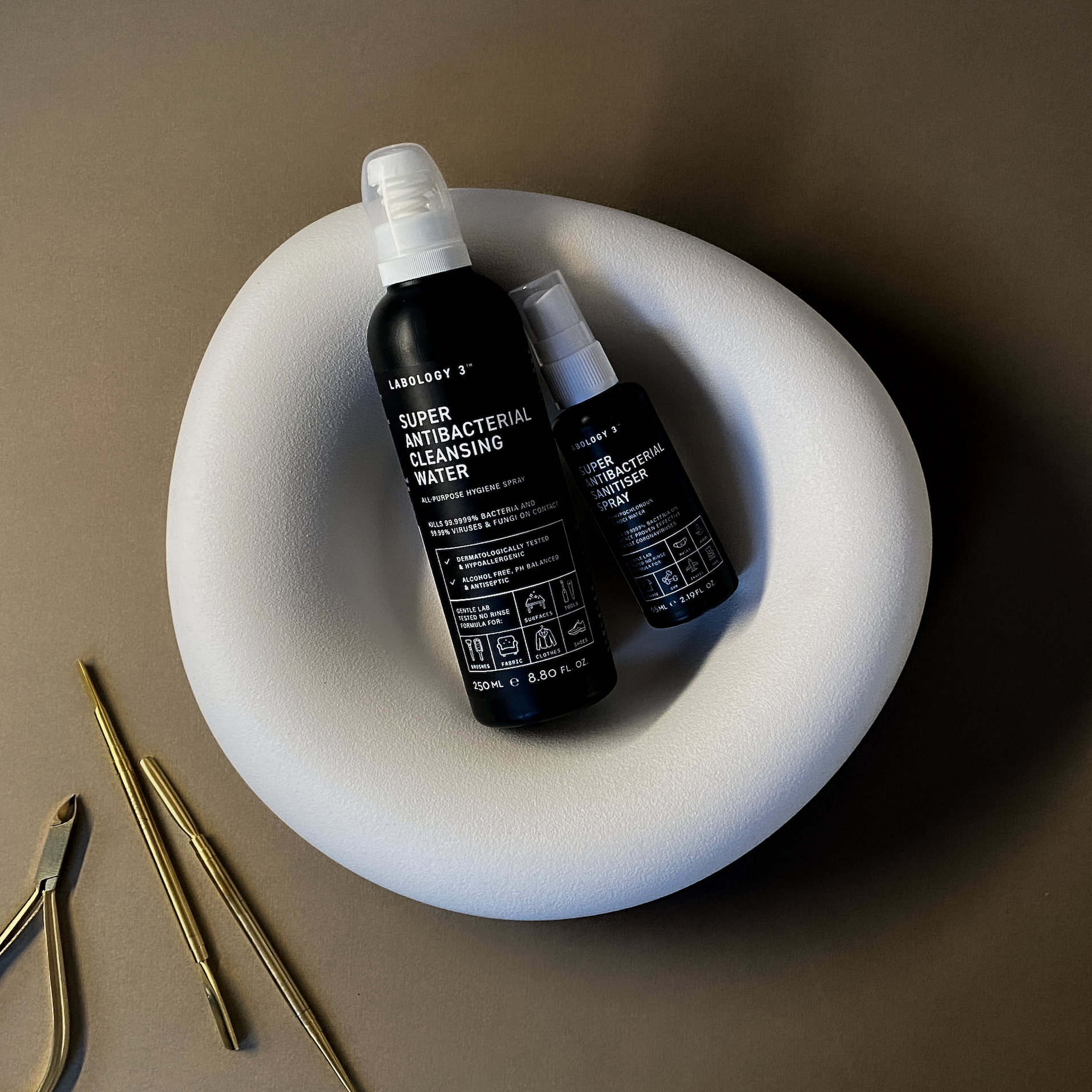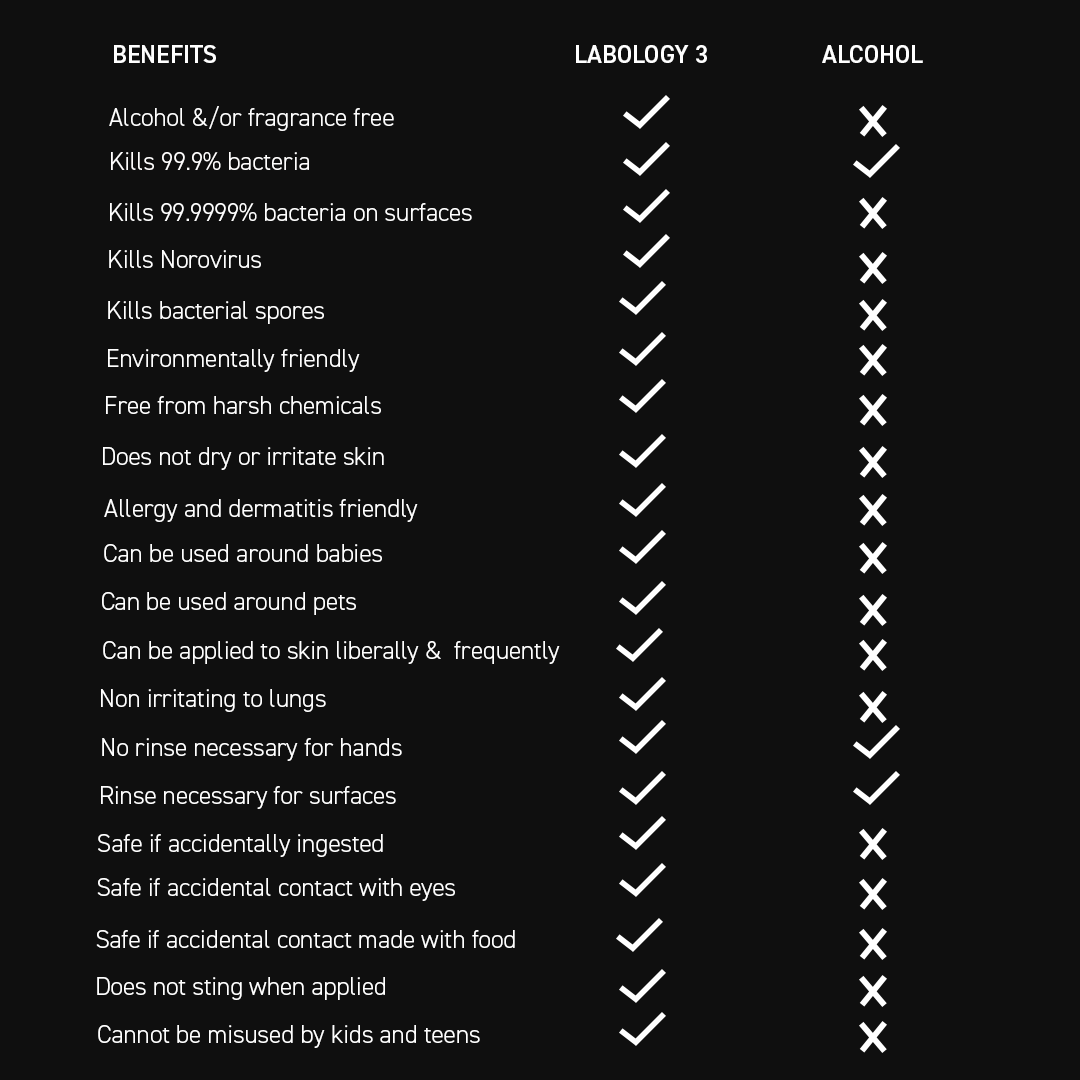 Sale price

£16.99
Regular price
(/)
---
Elevate your beauty hygiene standards with The Big Bottle of our highly coveted Super Antibacterial Cleansing Water. Natural, biodegradable, hypoallergenic and alcohol-free it's the ultimate disinfectant solution for the modern-day beauty professional. The 250ml all-purpose cleansing water is designed to quickly and effectively disinfect your surfaces and work tools, eliminating 99.9999% bacteria and spores and 99.99% fungi and viruses in seconds, allowing you to provide the best level of care to your clients.

Crafted with the highest standards of safety and hygiene in mind, this cleansing water is compliant with the Biocidal Product Regulation meeting 9 EN categories. Loved by luxury and celebrity manicurists alike for its gentle yet quick cleaning action that feels just like water, it's fragrance-free and free from harsh chemicals, making it safe for even the most sensitive skin and lungs. Compared to wipes, alcohol-based sanitisers and traditional blue disinfectants it's so much kinder to the environment too.